Main Content
In response to the COVID-19 pandemic, the Internal Revenue Service (IRS) is providing increased flexibility regarding Flexible Spending Account Plans (FSA). The University has modified its FSA plans as follows:
Extended Claims Filing for 2019 Health Care Claims: Faculty and staff who incurred health care claims January 1, 2019 – December 31, 2019, have an extended deadline to submit receipts for reimbursement. The deadline will be effective 60 days after the COVID-19 Emergency ends, as determined by the Internal Revenue Service (IRS). To make a request, complete and submit an FSA Reimbursement Claims Form to McGriff Flexible Benefits Solutions by emailing flexclaims@

null

mcgriffinsurance.com or faxing to (252) 293-9048.
Enroll, Cancel, Modify 2020 Health Care FSA Elections: Wake Forest is offering a mid-year COVID-19 health care FSA election period where faculty and staff may increase or decrease their current election or may enroll. The enrollment period is July 11 – July 24. When submitting election changes, faculty and staff need to use August 1, 2020 as the effective date. Changes will be effective for biweekly staff in their August 14 pay statement and August 31 for exempt staff. HR will communicate this opportunity on the Workday homepage around July 8.                                                                                                                                                                                  Note: A reduction in health care FSA contributions cannot exceed what has already been reimbursed.
Increased Health Care FSA Carryover Amount for 2021: The health care carryover amount has increased from $500 to $550. Unused health care funds up to $550 will automatically be carried over into the 2021 calendar year. Unused funds exceeding $550 by December 31, 2020 will be forfeited.
Dependent Care FSA Changes: Faculty and staff who have experienced a change in dependent care flexible spending needs due to COVID-19, may request a change to their annual elections through Workday within 30 days of the event. Supporting documentation is required.
Please contact Human Resources at AskHR@nullwfu.edu or 336-758-4700 with questions.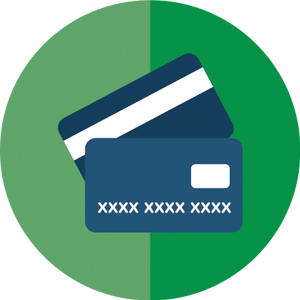 You may use Flexible Spending Accounts (FSAs) to set aside money through pre-tax payroll deductions to cover qualified health care and dependent care expenses. Wake Forest University offers two types of (FSAs):
Health Care FSA: Used for eligible health care expenses that are not covered by the medical, dental, and vision plans.
As part of the CARES Act, over-the-counter (OTC) medications have been reinstated as an eligible expense under the health care flexible spending account, retroactive to January 1, 2020. While retailers update their system to allow FSA debit cards to be used for OTC medication, you may still seek reimbursement directly with McGriff Insurance Services by logging into your account or by submitting a claim form.
Dependent Care FSA: Used for eligible dependent care expenses, such as child care and adult day care.
You must re-elect FSAs each year or they will automatically terminate. Download the Flexible Spending mobile app.


Provider
McGriff Flexible Benefit Services (formerly called Stanley, Hunt, Dupree and Rhine)
(800) 930-2441


Maximum Contribution
Health Care FSA:
Up to $2,700 per faculty or staff member for the plan period January 1 – December 31, 2020.
Dependent Care FSA: 
Up to $5,000 per household for the plan period January 1 – December 31, 2020.


Carryover
Health Care FSA:
Automatically carry over up to $500 of unused funds into the next plan year.
Dependent Care FSA: 
No carryover; unused funds will be forfeited at the end of the plan year.
Enrolling or Making Changes
During Annual Benefits Enrollment, you may elect the amount* you forecast for eligible health care and dependent care expenses for the coming plan year.
SHDR will send you a Benefit Access VISA® Debit Card to use for eligible expenses.
Re-elect the FSAs each year if you choose, as they will not renew automatically.
*This amount is divided into equal increments and withheld on a pre-tax basis from each monthly or bi-weekly pay during the plan year. Health care expenses: The annual election is available after the first payroll contribution. Dependent care expenses: Only the amount that has been deducted year-to-date from a paycheck can be reimbursed.
Wake Forest University Human Resources
2598 Reynolda Rd, Winston-Salem, NC 27106  |  P.O. Box 7424
AskHR@wfu.edu   |  P (336) 758-4700 |  F (336) 758-6127
Se habla español.