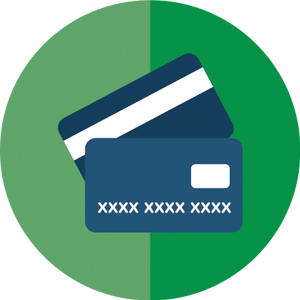 You may use Flexible Spending Accounts (FSAs) to set aside money through pre-tax payroll deductions to cover qualified health care and dependent care expenses. Wake Forest University offers two types of (FSAs):
Health Care FSA: Used for eligible health care expenses that are not covered by the medical, dental, and vision plans.
Dependent Care FSA: Used for eligible dependent care expenses, such as child care and adult daycare.
You must re-elect FSAs each year or they will automatically terminate. Download the Flexible Spending mobile app.
Beginning May 2, the university's Flexible Spending Account administrator, McGriff, will offer specialized enhanced customer service for WFU participants with a new toll-free phone number (800.930.2417) and email address (wfu_flex_inquiry@

null

mcgriff.com).

Provider
McGriff Flexible Benefit Services
(800) 930-2417

Maximum Contribution
Health Care FSA:
Up to $2,750 per faculty or staff member for the plan period January 1 – December 31, 2022.
Dependent Care FSA: 
Up to $5,000 per household for the plan period January 1 – December 31, 2022.

Carryover
Health Care FSA:
Automatically carry over up to $550 of unused funds into the next plan year.
Dependent Care FSA: 
No carryover; unused funds will be forfeited at the end of the plan year.
Due to the ongoing pandemic, the IRS has allowed unlimited carryover from 2021 into 2022 for both Health Care and Dependent Care FSA contributions. Based on the current regulations, participants should not anticipate another unlimited carryover from 2022 into 2023. Instead, participants should be prepared to exhaust their 2021 carryover balance and their 2022 contribution balance by December 31, 2022, except for up to $570 in their Health Care FSA. Participants have until March 31, 2023 to file claims that were incurred by December 31, 2022.
Enrolling or Making Changes
During Annual Benefits Enrollment, you may elect the amount* you forecast for eligible health care and dependent care expenses for the coming plan year.
McGriff will send you a Benefit Access VISA® Debit Card to use for eligible expenses.
Re-elect the FSAs each year if you choose, as they will not renew automatically.
*This amount is divided into equal increments and withheld on a pre-tax basis from each monthly or bi-weekly pay during the plan year. Health care expenses: The annual election is available after the first payroll contribution. Dependent care expenses: Only the amount that has been deducted year-to-date from a paycheck can be reimbursed.
Wake Forest University Human Resources
2598 Reynolda Rd, Winston-Salem, NC 27106  |  P.O. Box 7424
AskHR@wfu.edu   |  P (336) 758-4700 |  F (336) 758-6127
Se habla español.